The Booker Prize is the leading literary award in the English speaking world and has brought recognition, reward, and readership to outstanding fiction for over five decades. Each year, the prize is awarded to what is, in the opinion of the judges, the best novel of the year written in English and published in the UK and Ireland. It is a prize that transforms the winner's career.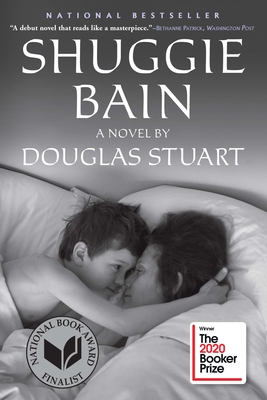 2020 Booker Prize winner: Shuggie Bain by Douglas Stuart
"An amazingly intimate, compassionate, gripping portrait of addiction, courage, and love." --Booker Prize Judges
2020 Booker Prize shortlisted titles:
Real Life by Brandon Taylor
The New Wilderness by Diane Cook
Burnt Sugar by Avni Doshi
The Mournable Body by Tsitsi Dangarembga
The Shadow King by Maaza Mengiste
---
The New York Times: The 10 Best Books of 2020
The editors of The Times Book Review chose the best fiction and nonfiction titles of 2020.
---
The Red Clover Book Award, sponsored by the Vermont Department of Libraries, is designed for children in kindergarten through fourth grade. Each year thousands of Vermont school children read the 10 nominated picture books and vote for their favorite in the spring. The award has been handed out annually since 1997. The 2020 conference was held virtually in October 2020.
2020 Red Clover Book Award Nominees
---
The Vermont Middle-Grade Children's Book Award (formerly known as the Dorothy Canfield Fisher Book Award) was created to honor excellence in children's literature. Each year since 1957, Vermont students in grades four through eight have selected their favorite book from a list of 30 nominees. It is recommended that students read at least five of the year's nominated titles before voting. Voting takes place in the spring, generally beginning in April.
The nominees for 2020-21 were announced on March 16, 2020. Books are listed in alphabetical order by author. Voting for a winner from this list will take place in 2021. Please note that these books are for readers that range from 4th grade to 7th grade so some may not be appropriate for younger readers.