Pete McBride will be presenting a talk on his new book, The Grand Canyon, at the 2019 TEDx conference at Dartmouth. This year's theme, "Living Bridges," will celebrate ideas, innovations and experiences that unite us as a global community and cut across obstacles and boundaries.
A self-taught photographer, filmmaker, and writer, McBride has spent two decades studying the world with a camera. He has traveled on assignment to over 75 countries for the National Geographic Society, Smithsonian, The Nature Conservancy, and many more. He hiked the entire length of Grand Canyon National Park—over 700 miles without a trail to highlight the challenges our national parks are facing as increased development pressures are poised to change the Canyon's iconic landscape.
For more information and to obtain tickets, please visit TEDxDartmouth.org.
***
The Norwich Bookstore will be on hand beginning at lunchtime with copies of the The Grand Canyon for purchase and signing. If you cannot attend the event and would like for us to arrange for Pete McBride to autograph a book, please let us know. (802-649-1114 or info@norwichbookstore.com)
Event date:
Saturday, April 13, 2019 - 12:00pm
Event address:
Spaulding Auditorium
Dartmouth College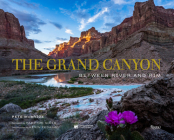 $50.00
ISBN: 9780847863044
Availability: Usually Available in 3-7 Days
Published: Rizzoli - September 25th, 2018
This is a once-in-a-lifetime experience--an end-to-end, rim-to-river exploration of the Grand Canyon. The authors have debuted a film-Into the Canyon-in February of 2019 that explores their hike through the canyon

---